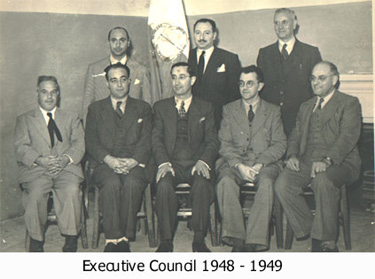 Excerpts from an article in "The Retailer" issue 55 January, 1953:
The Neglected Class
" In 1948, a handful of retailers, despairing of individual effort to achieve any purpose with a deaf and dumb government in the interest of their neglected class, pooled their efforts, and at much personal sacrifice set the ball rolling for the institution of a retail traders association, which is now a fully recognised and constituted body known as the General Retailers Union.
The object of the GRU was, and is, to gather together all the several sections of the retail trade in this country into one corporate body. "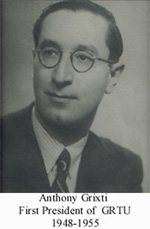 " The General Retailers Union in Malta is more closely akin to the City of London Retail Trader's Association or the Incorporated Association of Retail Distributors in that it is open to all branches of the retail trade in these islands. It was felt by GRU promoters that to organize on sectional lines would disperse and waste the strength of the vast retail trading community as a whole. Power lies in the organized unity of the whole. Organization implies the application of maximum power under the direction of one acknowledged guiding force. "
" Starting on virgin ground, the GRU, or rather its early promoters, had to encourage and bring into being Retail Traders Sections, as well as creating and consolidating the foundations upon which the edifice of the GRU was to be raised. This, to a great extent, has been achieved. "

" Retailers have been for long neglected as a class and their problems, all of which require careful handling with the government, particularly so since it has been found that the latter seems to be prejudiced against the retailers. "